Rates on request*
Cap D'Antibes
(06160)
Garoupe
Short-term rental villa
6 rooms
4 bedrooms
250 m²
Land surface 700.00 m²
2 levels
Aspect southeast
View sea
Kitchen equipped
Interior condition renovated
Year of construction
House individual

2 terraces
2 bathrooms
1 shower
4 toilets
2 parkings

Features:
pool
fireplace
bedroom on ground floor
laundry room
automatic gate

Villa of around 180 sqm, renovated throughout, 2 steps away from the Garoupe beaches, in a calm and quiet area.
Ground floor: a small lounge, double bedroom, children's bedroom (with a single bed) and its bathroom (with wc), laundry with a wc, 1 double bedroom with an independent entrance and its shower room.
1st floor: large living room opening onto the terrace with sea view, dining room, open-plan kitchen, Master bedroom with its bathroom, shower and wc
Alarm system, swimming pool (not heated), 2 parking spaces.

Further information and personal contact
Energy class - Greenhouse gas emissions Mini/Max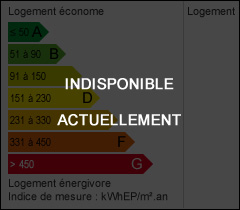 Unavailable at present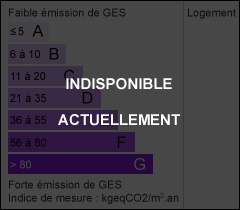 Unavailable at present
All useful places in the city of Cap D'Antibes (06160) Mini/Max
The statistics of the city and its inhabitants Mini/Max
Antibes
Alpes-Maritimes
France
Population
75 820
1 073 185
63 186 168
Distribution of population
Under 25 years
25 %
28 %
31 %
From 25 to 55
38 %
39 %
41 %
Over 55 years
38 %
34 %
28 %
Number of children per family
Families without children
57 %
50 %
47 %
With 1 or 2 children
39 %
43 %
43 %
More than 3 children
5 %
7 %
10 %
Dwelling type
Owners
55 %
55 %
57 %
Tenants out HLM (low-income housing)
44 %
48 %
55 %
Tenants HLM
(low-income housing)
5 %
5 %
3 %
Unemployment rate
9 %
8 %
8 %
Source: INSEE
Tax rates and residential property Mini/Max
| | | | | |
| --- | --- | --- | --- | --- |
| | Housing tax | Property tax built properties | Undeveloped land tax | Garbage fee |
| Antibes | 14 % | 27 % | 28 % | 9 % |
| Vallauris | 19 % | 27 % | 27 % | 9 % |
| Biot | 20 % | 21 % | 26 % | 8 % |
| Cannet (le) | 15 % | 25 % | 27 % | 15 % |
| Cannes | 22 % | 28 % | 28 % | 12 % |
| Villeneuve-Loubet | 16 % | 20 % | 26 % | 8 % |
| Alpes-Maritimes | 19 % | 22 % | 49 % | 9 % |
The tax rate (in%) are passed every year by local authorities. To obtain the amount of tax due by each taxpayer, multiply that rate by the taxable amount (determined by address of the location of buildings) of the property for property tax and rental values ​​of residential premises register for the tax.

Source: Ministry of the Interior and DGCL (Directorate General of Local Government)
The closest high schools and their success rate in the rank Mini/Max
The 6 closer high schools
Address
Distance
Rate of success
in a level
LYCEE GENERAL PRIVE MONT SAINT JEAN
AVENUE DU CHATAIGNIER
06600 ANTIBES
449.21 m
95 %
LYCEE GENERAL ET TECHNOLOGIQUE JACQUES AUDIBERTI
BOULEVARD WILSON
06631 ANTIBES CEDEX
765.58 m
84 %
LYCEE GEN.ET TECHNOL.AGRICOLE AGRICOLE ET HORTICOLE
1285 AVENUE JULES GREC
06600 ANTIBES
1.65 Km
-
LYCEE POLYVALENT LEONARD DE VINCI
214 RUE JEAN JOANNON
06633 ANTIBES CEDEX
4.59 Km
-
ECOLE TECHNOLOGIQUE PRIVEE ORBICOM
2780 ROUTE NATIONALE 7
06270 VILLENEUVE LOUBET
4.96 Km
-
LYCEE GEN.ET TECHNOL.PRIVE SAINTE MARIE
4 AVENUE WINDSOR
06400 CANNES
7.82 Km
97 %
Weather Mini/Max
Department
Alpes-Maritimes
Region
Provence-Alpes-Côte d'Azur
France
Hours of sunshine
2 668 h
2 711 h
1 894 h
Rainy days
63 days
69 days
113 days
Average temperature
16 °C
14 °C
12 °C