660 000 €*
562 379 £
701 191 $
40 984 482 руб
6 260 008 kr
4 823 095 元
79 625 700 ¥
704 708 Chf
Non-contractual information
Juan-Les-Pins
(06160)
Seaside
Purchase apartment
2 bedrooms
90 m²
Aspect southwest
View sea
Standing luxury
Interior condition renovated
Kitchen equipped independent
Heating collective
Hot water collective
Year of construction 1972

1 terrace of 30.00 m2
1 bathroom
1 shower
2 toilets
1 garage

Features:
lift
gated
armored door
residential

Juan les Pins, beautiful three bedroom penthouse enjoying panoramic sea views over the bay of Juan les Pins, spacious sun terrace, pk basement. Ideal second home.

660 000 € honoraires inclus
Honoraires inclus à la charge du vendeur, Bien en copropriété, charges annuelles 3 528 €(294 € par mois), notre barème de prix est consultable dans la page 'mentions légales' de notre site internet.

Further information and personal contact
Energy class - Greenhouse gas emissions Mini/Max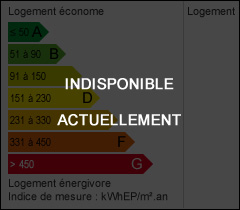 Unavailable at present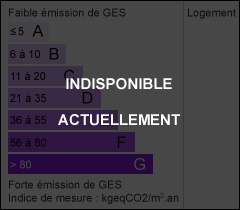 Unavailable at present
All useful places in the city of Juan-Les-Pins (06160) Mini/Max
The statistics of the city and its inhabitants Mini/Max
France
Population
0
0
63 186 168
Distribution of population
Under 25 years
0 %
0 %
31 %
From 25 to 55
0 %
0 %
41 %
Over 55 years
0 %
0 %
28 %
Number of children per family
Families without children
0 %
0 %
47 %
With 1 or 2 children
0 %
0 %
43 %
More than 3 children
0 %
0 %
10 %
Dwelling type
Owners
0 %
0 %
57 %
Tenants out HLM (low-income housing)
0 %
0 %
55 %
Tenants HLM
(low-income housing)
0 %
0 %
3 %
Unemployment rate
0 %
0 %
8 %
Source: INSEE
Tax rates and residential property Mini/Max
| | | | | |
| --- | --- | --- | --- | --- |
| | Housing tax | Property tax built properties | Undeveloped land tax | Garbage fee |
| | 0 % | 0 % | 0 % | 0 % |
| Schiltigheim | 21 % | 25 % | 85 % | 11 % |
| Bischheim | 17 % | 33 % | 128 % | 11 % |
| Hoenheim | 20 % | 26 % | 110 % | 11 % |
| Eckbolsheim | 23 % | 24 % | 96 % | 6 % |
| Mittelhausbergen | 21 % | 23 % | 95 % | 6 % |
| | 0 % | 0 % | 0 % | 0 % |
The tax rate (in%) are passed every year by local authorities. To obtain the amount of tax due by each taxpayer, multiply that rate by the taxable amount (determined by address of the location of buildings) of the property for property tax and rental values ​​of residential premises register for the tax.

Source: Ministry of the Interior and DGCL (Directorate General of Local Government)
The closest high schools and their success rate in the rank Mini/Max
The 6 closer high schools
Address
Distance
Rate of success
in a level
LGT LYCEE DES METIERS JEAN BAPTISTE DE BAUDRE
5 ALLEE PIERRE POMAREDE
47916 AGEN CEDEX
0 m
81 %
LYC GEN TECH PRIVE DES METIERS LA PROVIDENCE
146 BD DE SAINT QUENTIN
80094 AMIENS CEDEX 3
0 m
95 %
LYCEE GENERAL ET TECHNOLOGIQUE GRAND AIR
AVENUE DR LORENTZ MONOD
33311 ARCACHON CEDEX
0 m
90 %
LYCEE GENERAL ET TECHNOLOGIQUE EDMOND MICHELET
2 BD ABEL CORNATON
91290 ARPAJON
0 m
83 %
LYCEE GEN ET TECHNOL PRIVE ST CHARLES
2 RUE G ANTHONIOZ DE GAULLE
91200 ATHIS MONS
0 m
91 %
LYCEE GENERAL ET TECHNOLOGIQUE EUGENE JAMOT
1 RUE WILLIAMS DUMAZET
23200 AUBUSSON
0 m
84 %
Weather Mini/Max
| | | | |
| --- | --- | --- | --- |
| | Department | Region | France |
| Hours of sunshine | 0 h | 0 h | 1 894 h |
| Rainy days | 0 days | 0 days | 113 days |
| Average temperature | 0 °C | 0 °C | 12 °C |